Slideshow Maker
How To Use Slideshow Maker
How To Use Slideshow Maker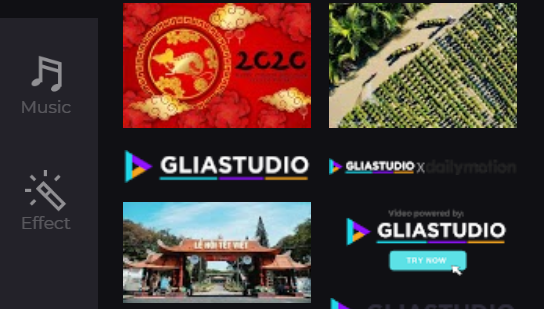 How to:
1. Add new file
Click "+CREATE VIDEO" to start. Select either Article to Video, Theme to video, or Template to Video depends on your need. You can also use your existing file to create the video.
2. Add images
Click "+ADD" to add images on your clipboard. You can upload your media by click "UPLOAD", leverage the images provide by Gliastudio on "MEDIABASE", and/or retrieve directly from any sites using the URL link on the 'Source URL'.
3. Edit clips
Click "ADD A CLIP" to create a new clipboard. To insert the images, drag the desired media to the clipboard. You can adjust the filter, transition effect, text, and music background to enhance your video creation. Click 'Preview' before proceed to download the creation.
Other Tools
How to add image to video