How to Resize Video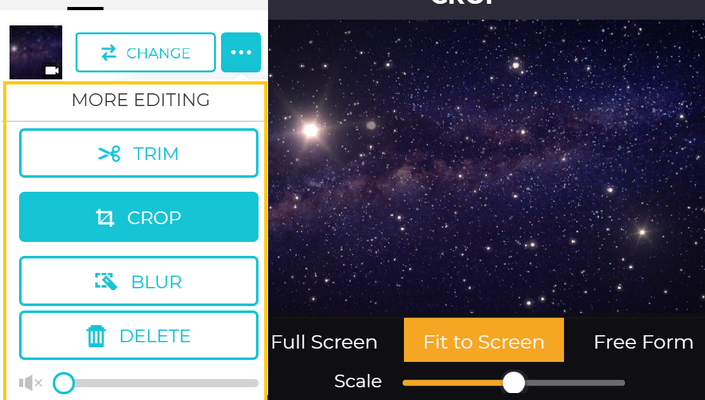 How to:
1. Select video size
Click "+CREATE A VIDEO" to add the new file and click how would you like to create your video from the selection. Gliastudio provides landscape (16:9), square (1:1), and vertical (9:16) video to support your video creation. Select video size that suits your needs.
2. Resize the Video
After the video size is selected, select the media that you want to insert. Drag the media to the clipboard and freely adjust the size and the fit of your video based on the video size.
Fullscreen: Adjust the video to its optimal size.
Fit to screen: Depending on the layout you are using, it will automatically fit the screen of the layout.
Freeform: Drag the slider to adjust the size of the clip, after resize, you can also drag the clip to the position you want.
3. Apply the change
Click "Apply" to save the change and close the editing box. Preview the edited version by placing the cursor on top of the clip. Simply redo the process if you are not pleased with the result.
Other Tools
How to add image to video