VIDEOLIZE YOUR STORY
WITH AI
Generate videos from news content, social posts, live sport events,
and statistical data in minutes!
FREE TRIAL
Trusted by influential publishers
WE SIMPLIFY YOUR VIDEO CREATION WORKFLOW
Enter a news post, and GliaStudio will convert your content into videos automatically! Click on an article below and find out more!
UTILIZE HIGH QUALITY MEDIA ASSETS FOR FREE!
GliaStudio gives you access to all the resources you need to create engaging videos.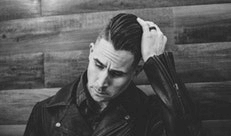 ENGAGING

VIDEOS CREATED WITH GLIASTUDIO
play_arrow
pause
3 Ways to Learn to Love Yourself
play_arrow
pause
Easy Ways To Stay Healthy And Fit
play_arrow
pause
Is Pineapple A Fruit Or Vegetable
play_arrow
pause
Top 5 Communication Skills
play_arrow
pause
3 best places to visit in 2019!
play_arrow
pause
Artificial Intelligence Trends to Watch in 2019
THE FUTURE VIDEO EXPERIENCE
Automated video platform that empowers your team to spread content with short videos!
50%
Free up 50% of content creators' time to engage in more qualitative work
1 min
A GliaStudio powered video is created every 1 minute
10X
Increase video production volume by 10X for your team
1 Million
Get 1 million views on your trending news video made in minutes!
Make your words alive
Videos matter.
Transform your articles into videos with AI in minutes!
Automatic text summarization
Abundant media resources
Branded theme & feature
Request a demo
Drop us a note and videolize your story!